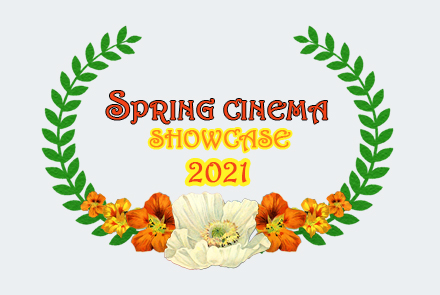 SPRING CINEMA SHOWCASE 2021
RMK Films & Friends are excited to share with you an engaging slate of short films by a group of very talented filmmakers! Our showcase will feature several genres including: Drama, Comedy, Documentary, Experimental and more!
The showcase will also feature livestream Q&A with participating filmmakers. We look forward to answering all your questions!
Register here for FREE TICKETS and event information.
RMK Films & Friends
(we never sell your email info or bother you with extraneous emails!)